Custom Piston Valve Assemblies
CODE:
P SERIES
AVAILABILITY: In stock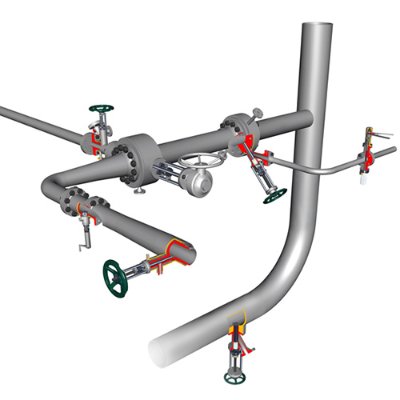 Description
The Strahman Pipe Valve Assemblies are mostly of piston type design. They are dead space free and customized to fit specific process piping. These customized valves are typically used for sampling, injection and draining of process lines.
The valves are available with a wide choice of options such as metallurgy, actuators and customized or standard connections to piping. Other specific features include full jacketing, valve tangentially position to process pipe or additive injection.
Typical applications include draining, sampling and injection for low and high pressures, slurry type and molten polymer processes.
Strahman serves a wide variety of industries and process applications, and we understand there are needs for custom designs to fit in custom applications. If you don't see your process or application, chat with us, or click Contact Us, and we would be happy to work with you on a custom design to meet your specific requirements. Please be advised that PIPE VALVE ASSEMBLIES are engineered to spec, and therefore NOT kept in inventory. All sales inquiries must be handled through our sales team at [email protected].