Spray & Rinse Valves (VS)
CODE:
VS SERIES
AVAILABILITY: In stock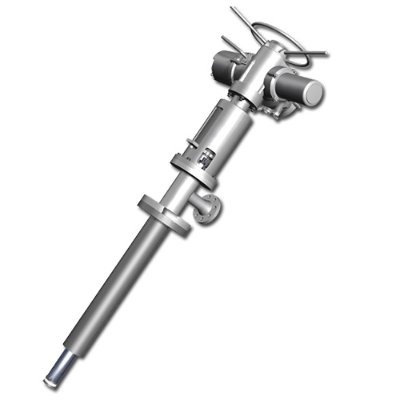 Description
The VS Series valves are designed for cleaning vessels or reactors without opening them to the atmosphere. The advantage of the closed cleaning technology is the protection of operators and environment against dangerous products used in processes like VCM and PVC.
Rinse valves are used on batch processes — they clean reactors between batches. With closed technology and clean reactors, the plant can produce more product. Therefore, the calculated and customized VS Series Spray & Rinse Valves increase plant efficiency.
Strahman serves a wide variety of industries and process applications, and we understand there are needs for custom designs to fit in custom applications. If you don't see your process, chat with us, or click Contact Us, and we would be happy to work with you on a custom design to meet your specific requirements. Please be advised that SPRAY RINSE VALVES are engineered to spec, and therefore NOT kept in inventory. All sales inquiries must be handled through our sales team at [email protected].