What are Fusible Links, and why do you need to routinely replace them?
Valve integrity is critical to process system safety. For example, a fire-safe Thermal Shut-Off Valve automatically shuts off a process line during a fire. A BI-TORQ Thermal Shut-Off Valve is comprised of five main components – an API 607 fire-safe ball valve or butterfly valve, a spring pack actuator, mounting hardware, a trigger assembly, and fusible link(s). If a fire occurs near the valve assembly, the last four components work in unison to actuate the API 607 valve.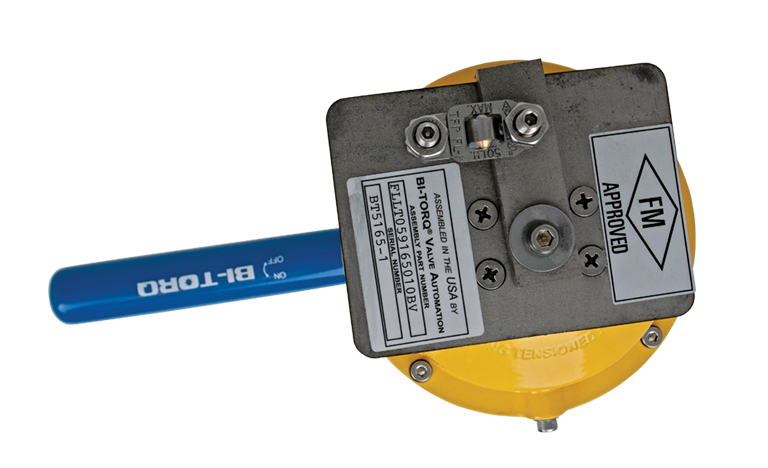 The BI-TORQ Fusible Link is the linchpin of the Thermal Shut-Off Valve assembly. This soldered link prevents the fire-safe valve from actuating by keeping tension on a spring pack through the trigger assembly. If a fire breaks out near the valve assembly, the excessive heat will melt the solder within the link, which separates it into two components. As a result, the spring pack releases the built-up tension, which then actuates the main valve.
FUSIBLE LINKS SHOULD BE REPLACED ANNUALLY AS A PART OF A REGULAR SAFETY PREVENTIVE MAINTENANCE PROGRAM
Over time, Fusible Links can erode due to various environmental factors such as ambient conditions, excessive vibration, and long-term exposure to sunlight. These factors can gradually weaken the solder in the Fusible Link, which may cause the valve to unintentionally actuate, thus damaging facility equipment and process materials. Therefore, Strahman recommends ongoing inspections and replacement of the Fusible Links as part of a comprehensive safety and preventive maintenance program.
Inspection Check List:
√ Identify the date code on Fusible Link(s) and consider a replacement for links older than one year; replace all links at the same time
√ Inspect soldered joints for signs of corrosion or cracking
√ Examine the complete assembly to identify any alterations or changes, such as paint residue, or coating
√ Identify any foreign material that will impair the performance of the Fusible Link and trigger assembly
If any of these conditions exist, Strahman highly recommends the replacement of Fusible Links. Do not attempt to disassemble, repair, or clean a Fusible Link.
BI-TORQ Valve Automation offers two Fusible Link types for our fire-safe Thermal Shut-Off Valves (1) FL-1 Links for FLP LT and MT Ball Valves and Butterfly Valves and HT-109 units, and (2) K-Globe Links for FLP HT-129 and BT-189 units.
All BI-TORQ Fusible Links are available with varied temperature ranges to fit your application. The required quantity and type will vary depending on the valve assembly. Replace all Fusible Links for each assembly at the same time.
WHEN WAS THE LAST TIME YOU REPLACED YOUR FUSIBLE LINKS? IF YOU CAN'T REMEMBER, THEN NOW IS A GOOD TIME!
Shop our online store for BI-TORQ Fusible Links.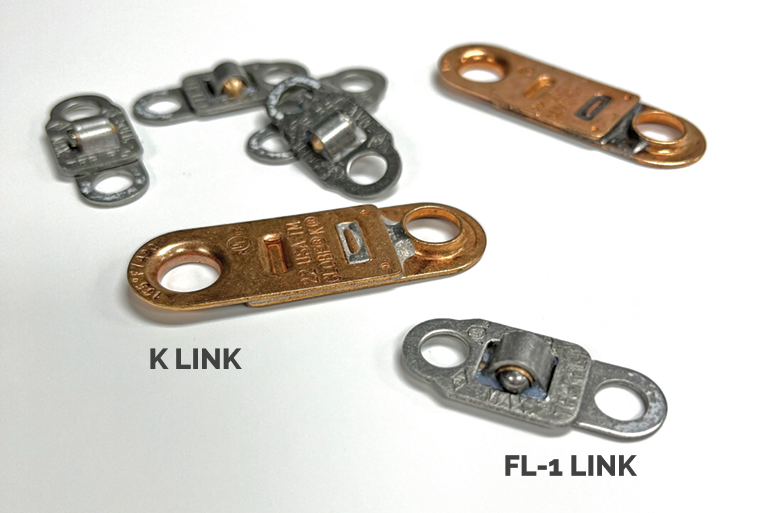 Register your device and we'll send you a reminder about your
annual replacement.
BI-TORQ Valve Automation is dedicated to providing only the highest quality, dependable shut-off valves for critical applications. From automatic shut-off valves for oil and gas refineries to thermal shut-off valves for your facility's fire protection systems, we have the equipment, expertise, and experience necessary to ensure that your system operates with the utmost safety and efficiency.