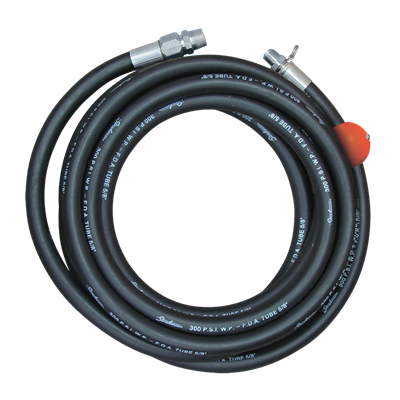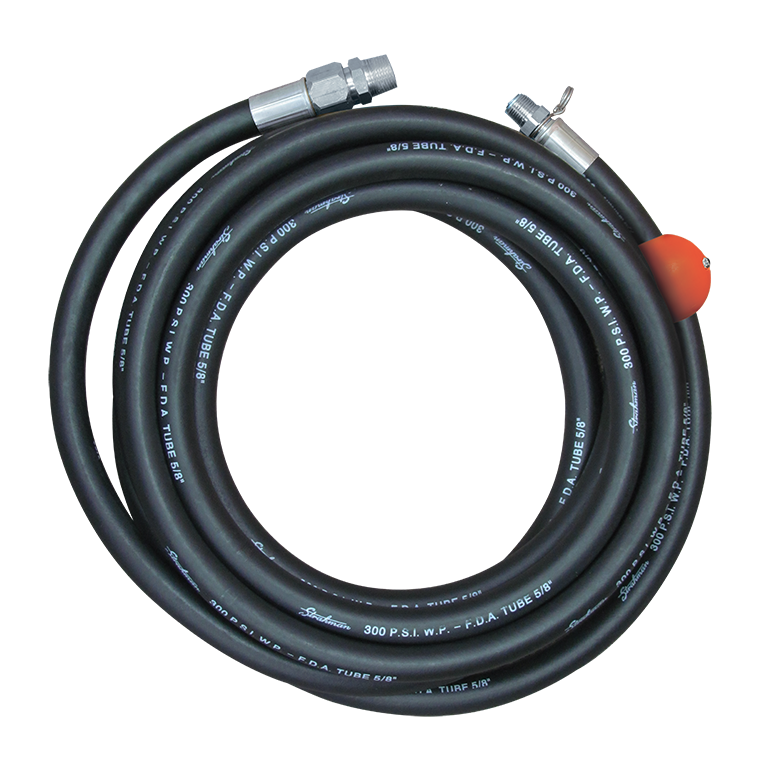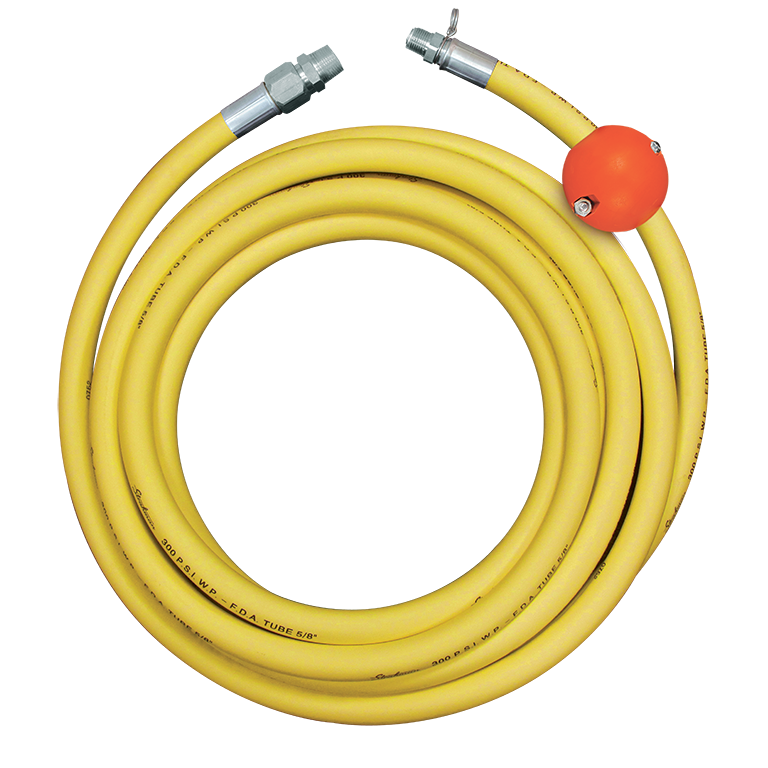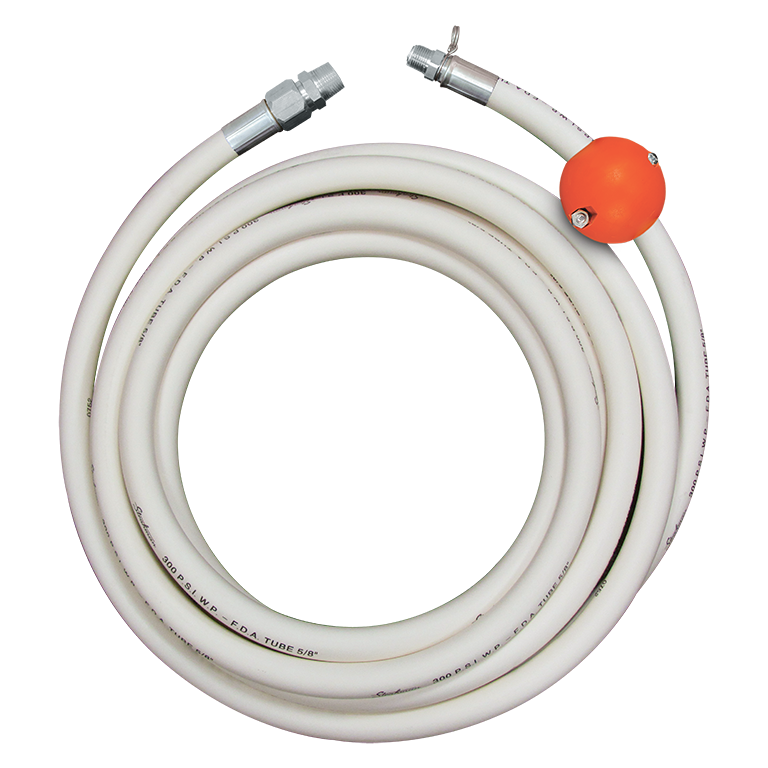 Description
Strahman's Extruded Hoses are an economical alternative to our Premium Hose Assemblies. Lightweight, flexible, and easy to handle, utilizes FDA-approved materials. Our Extruded hoses are made from Neoprene, making it resistant to lactic acid and oil and will not degrade as quickly as natural rubber.

The RS-X Extruded Hose Assembly comes ready to be connected to our stainless steel hose reel with a standard 5/8" stainless steel Swivel Adapter with a Ball Stop on one end and a stainless steel 5/8" Swivel Adapter on the other end. Combine our Extruded Hose Assembly with your choice of spray nozzles, and you will have a powerful washdown system.

Choice of hose lengths includes 25', 50', 75', and 100' available in black, white, and red. Spray nozzles and hose reel sold separately.
Service Kits, Parts & Tools