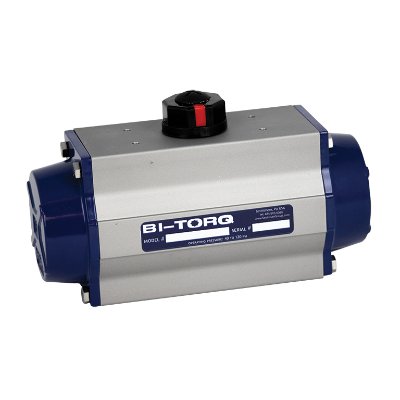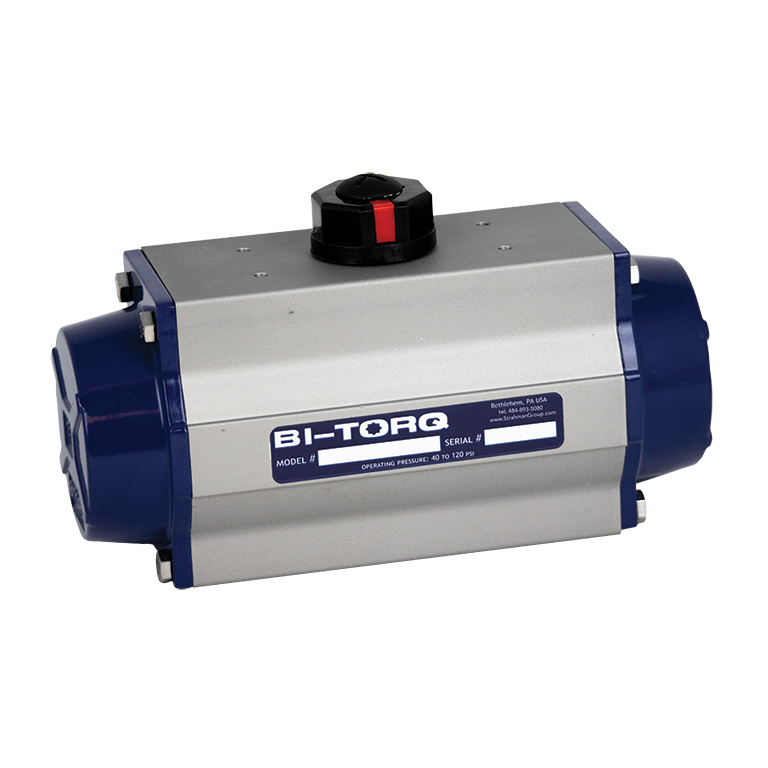 Description
BI-TORQ Valve Automation's Pneumatic Actuators are compact and reliable actuators in rack and pinion design for consistent torque output. Available in double acting or spring return. Depending on the environment where the actuator will be installed, choose from hard, anodized, extruded aluminum or corrosion resistant stainless steel. Both have an anti-blowout system that prevents damage from over pressurization.

Our actuators are also available as part of a complete automated valve package or as a retrofit to existing valves in the field with our customized mounting hardware.

Features and Options
Hard anodized extruded Aluminum housing with epoxy coated end caps for maximum resistance to corrosion

Standard air supply pressure is 80 psi; Maximum pressure rating 120 PSI / 8 BAR

ISO 5211 bottom mounting for direct mount actuation with true ISO valves

ISO and NAMUR standards for top mounting for adding limit switches and positioners

Star pinion output design for greater flexibility in actuator to valve mounting

NAMUR air port configuration for easy solenoid mounting

Double Acting (DA) and Spring Return (SR) options (PN-32 not available with Spring Return option)

Fail open or fail close configurations

±5 degree adjustment in both open/closed positions

Custom "infinite adjustment" adapters for total control through 90 degree rotation

Optional Viton® seals for high temperature applications or HNBR for low temperature installations

Large inventory for fast shipment

Limit switches, modulating positioners, NAMUR solenoids and many other options available (model PN-32 is too small for accessory add-ons)
VITON® is a registered trademark of the Chemours Company.