CODE:
WSRLHREEL0000
AVAILABILITY: In stock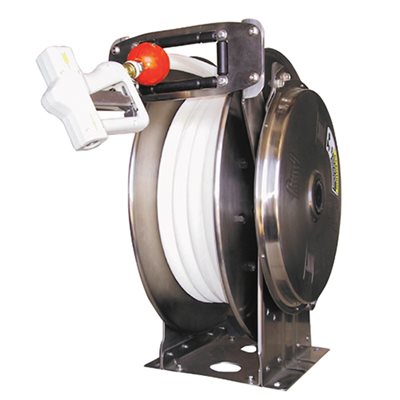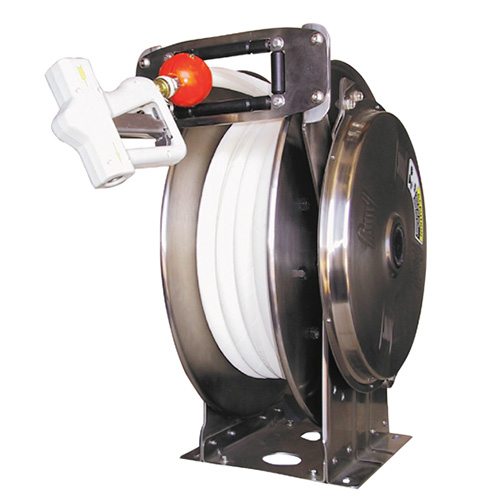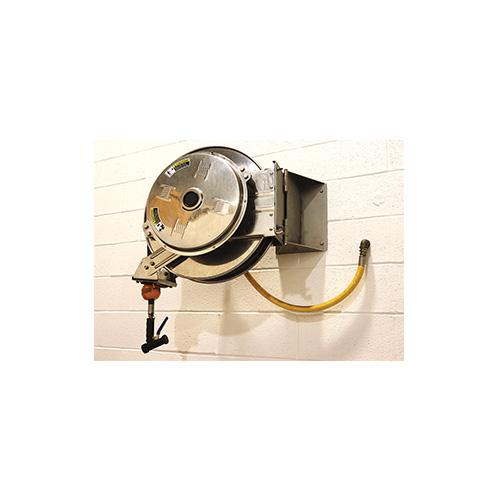 Description
Our Hi-Sanitary stainless steel spring rewind hose reel is perfect for sanitary or harsh environments. The reel's polished, bare finish helps reduce the risk of contamination providing the best surface for even the most stringent sanitary requirements. The Hi-Sanitary spring rewind reel delivers quality and durability for all of your washdown applications.
Strahman's Hi-Sanitary Hose Reel in polished stainless steel, makes winding and rewinding our heavy-duty hose quick and efficient, and provides hose storage and protection. Our reels are equipped with a heavy-duty internal spring motor for effortless winding and rewinding. A sturdy ratchet assembly locks the reel when the desired length of hose has been pulled out; a gentle tug on the hose will unlock the reel and trigger the spring motor to retract the hose.
Available in two sizes: one to hold up to 50 feet and the other to hold up to 100 feet of hose. You can choose from our premium wrapped or extruded hose assemblies in your choice of color. We will install and assemble each hose to include a ball stop to prevent damage to the hose reel rollers and our spray nozzle. Hoses and Nozzles are sold separately. If you select hoses other than Strahman hoses, you will need 5/8" i.d. and 1-1/8" o.d. hose.

These convenient and sturdy hose reels can be installed on the floor, wall or ceiling. Ceiling mount may require a special heavy-duty spring; please contact us for details. Stainless Steel hose rack has an estimated 4-6 week delivery. Unit cannot be shipped via UPS; Shipping weight is 135 lbs without hose. Please contact customer service for pricing and delivery.