CODE:
MODPEDSTAND
AVAILABILITY: In stock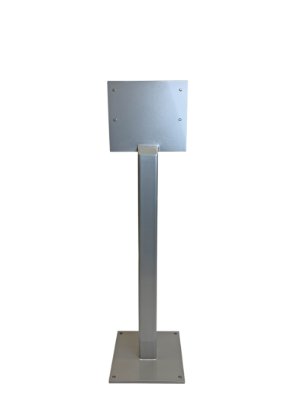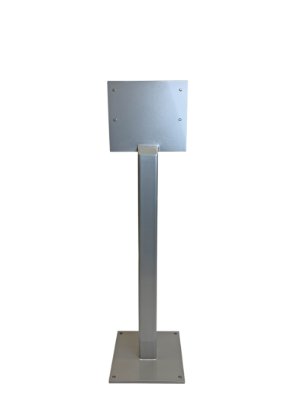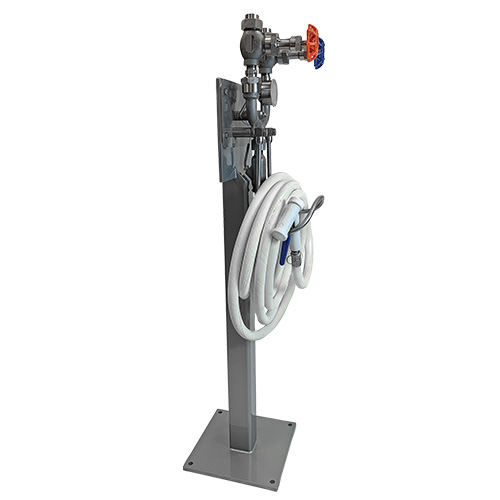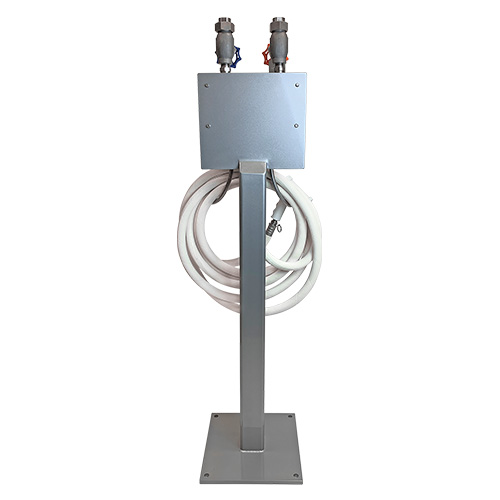 Description
Our DUO-MOD multi-functional pedestal stand can hold any two Strahman mixing stations, which adds convenience and speed to the cleaning process. It can be permanently installed anywhere there is access to steam, hot and cold water, airline pipes, and where washing equipment and the plant is necessary, providing the user with more flexibility.
Rugged construction with a rigid base for permanent mounting

Heavy-duty, 55 lbs. of powder-coated stainless steel

Supports two Strahman mixing units, front and back-mounted

Fits M-5700TG; M-5144TGHE; M-5000TS; M-5000TG; M-144TG; M-750TG; M-750; M-159TG; M-159; M756; and M-156N (all sold separately)

Will accommodate units with Soft Seal Piston Valves: angle back entry, globe top entry and ball valves (may require extra fittings)

One Year Limited Warranty
Duo-Mod Pedestal Stand is also adaptable for numerous applications beyond mixing units such as mounting instruments, controls and similar equipment or appliances. This unit cannot ship via UPS due to weight limitations. Please contact customer service for pricing and delivery.