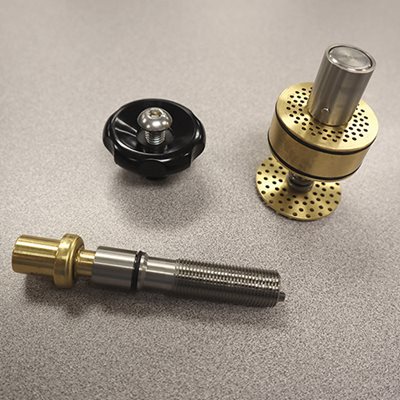 Description
Service Kit includes all the components to make repairs on your Strahman M-5000TS Thermostatic Controlled Mixing Unit Wash Down Station with Hose Rack when a new unit is not needed at the time. These are genuine OEM parts that help to keep your equipment running at peak performance. High quality, durable parts put productivity first and extends your equipment's lifecycle, lowering your cost of ownership saving you money.
This kit is fully assembled.

Kit includes: blending valve, o-rings (3 pcs), diffuser plate, control knob, spring, spacers (2 pcs), thermostat low temp, actuator shaft, steam injector and actuator sleeve, temp adjuster, actuator pin, set screw, and button head cap screw.