Egg Processing Plant Learns the Truth About Their Sanitation Process and Equipment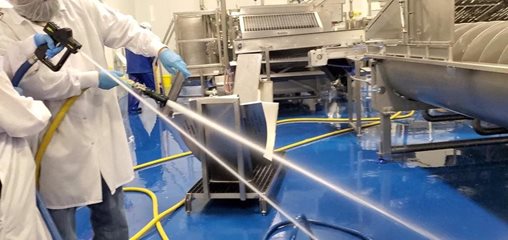 Background
A recent audit of a very large egg processing plant in southern Arizona revealed a concern about the water pressure used during the sanitation process. The auditor suggested that the spray nozzle output pressure was causing translocation of media that could reattach to the surfaces of the previously sanitized equipment.
Challenge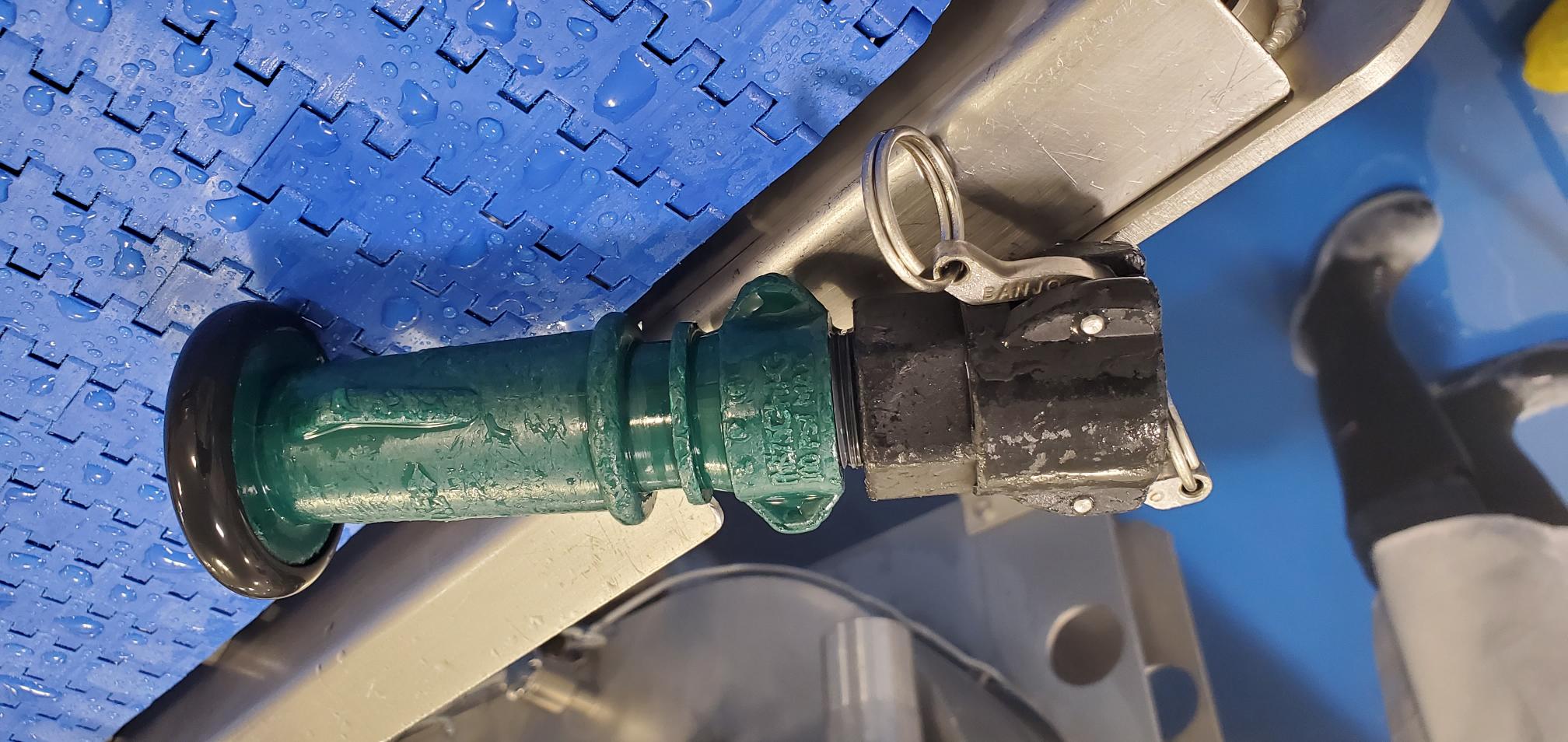 The customer was using a fire hose-style nozzle to sanitize the equipment and floor. The user twists the tip of the nozzle to achieve the desired spray pattern and flow. There is no shut-off feature if the user drops the nozzle while spraying. Verified testing on cold and hot water using an inline Watts water pressure meter confirmed the pressure in the facility was well within IAPMO Uniform Plumbing Code: 608.2.

Five Gallon Challenge
A water test was conducted to gauge how quickly the water would fill a five gallon bucket. An estimated annual cost based on the plant's 3.5hours/day usage multiplied by 27 nozzles/hoses was calculated.

Solution
By switching the plant's current fire hose-style nozzle to a Strahman Hydro-Pro 150® spray gun, the facility can expect to save over $250,000 in annual costs.
In standard flow tests, the HP-150 comes out on top by using less water, which equates to annual cost savings on water consumption. Strahman's Hydro-Pro 150® Spray Nozzle has a variable cone pattern to a solid stream feature and a locking trigger mechanism to help reduce fatigue and safety shut-off. The user engages the lever to activate the spray and achieves the desired pattern and flow once the lever is locked. If dropped, the safety shut-off is activated, and the water flow immediately stops.

Learn more about Strahman's Spray Nozzles here.





To read more about this case study in its entirety, complete the form below for a download link.
Is your facility challenged with a similar situation as in our case study?
You can read the full case study in its entirety by submitting the form below and you will be provided the download link.