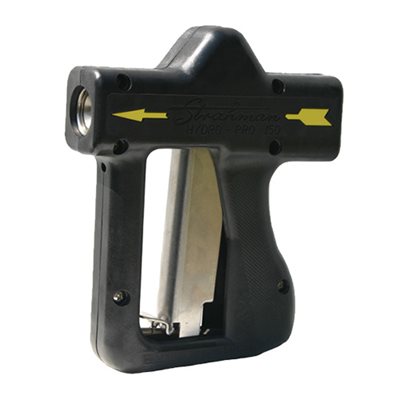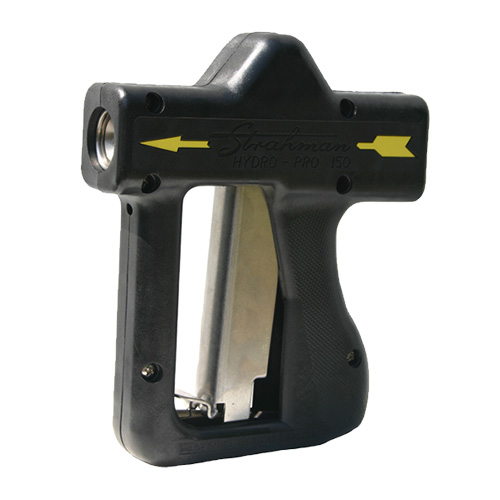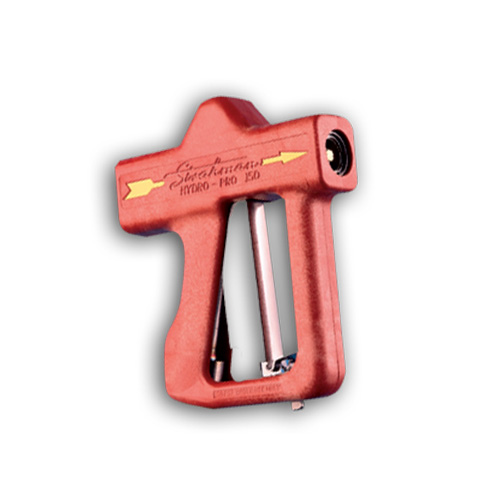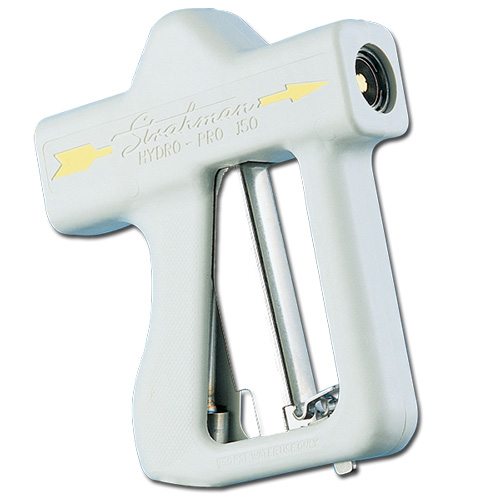 Description
This Low Flow version of Strahman's Hydro-Pro 150® nozzle gives you all of the same features of the standard, but you quickly see a reduction in water consumption and the savings that are sure to go along with it!
The Hydro-Pro 150® Low Flow spray nozzle is constructed with a stainless steel housing for strength and durability, yet this solid, water saver nozzle weighs less than 2 lbs. and is ergonomically designed to reduce user fatigue. In addition to being extremely lightweight, the HP-150 features a patented locking trigger mechanism that allows users to lock in a desired spray pattern without having to maintain pressure on the trigger. It also reduces misdirected spraying. The waterproof nylon cover resists cracks, abrasions and is long-lasting. This spray nozzle is available in three colors – black, white or red. Standard or Swivel adapters are available to connect to hoses other than Strahman's hoses.
Please see the attached spec sheet for additional product specifications.