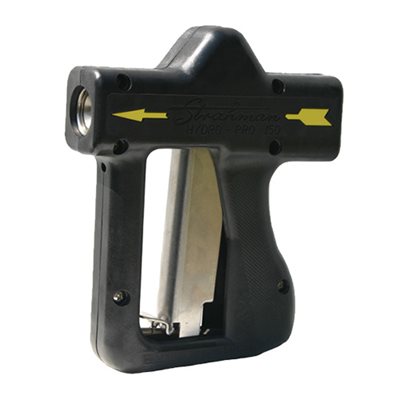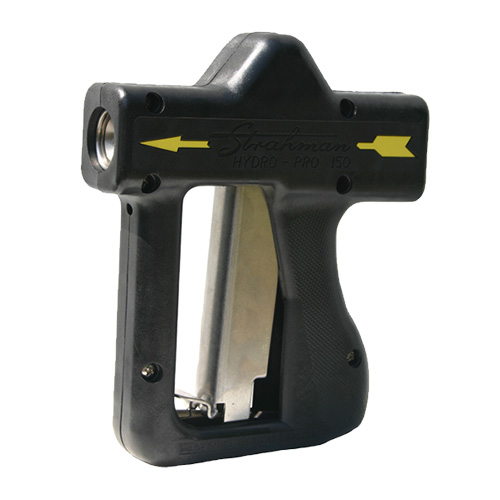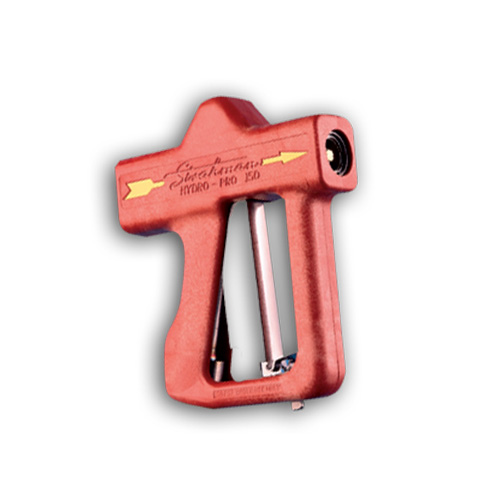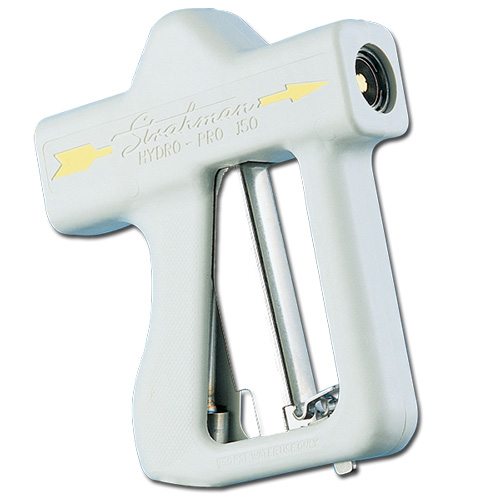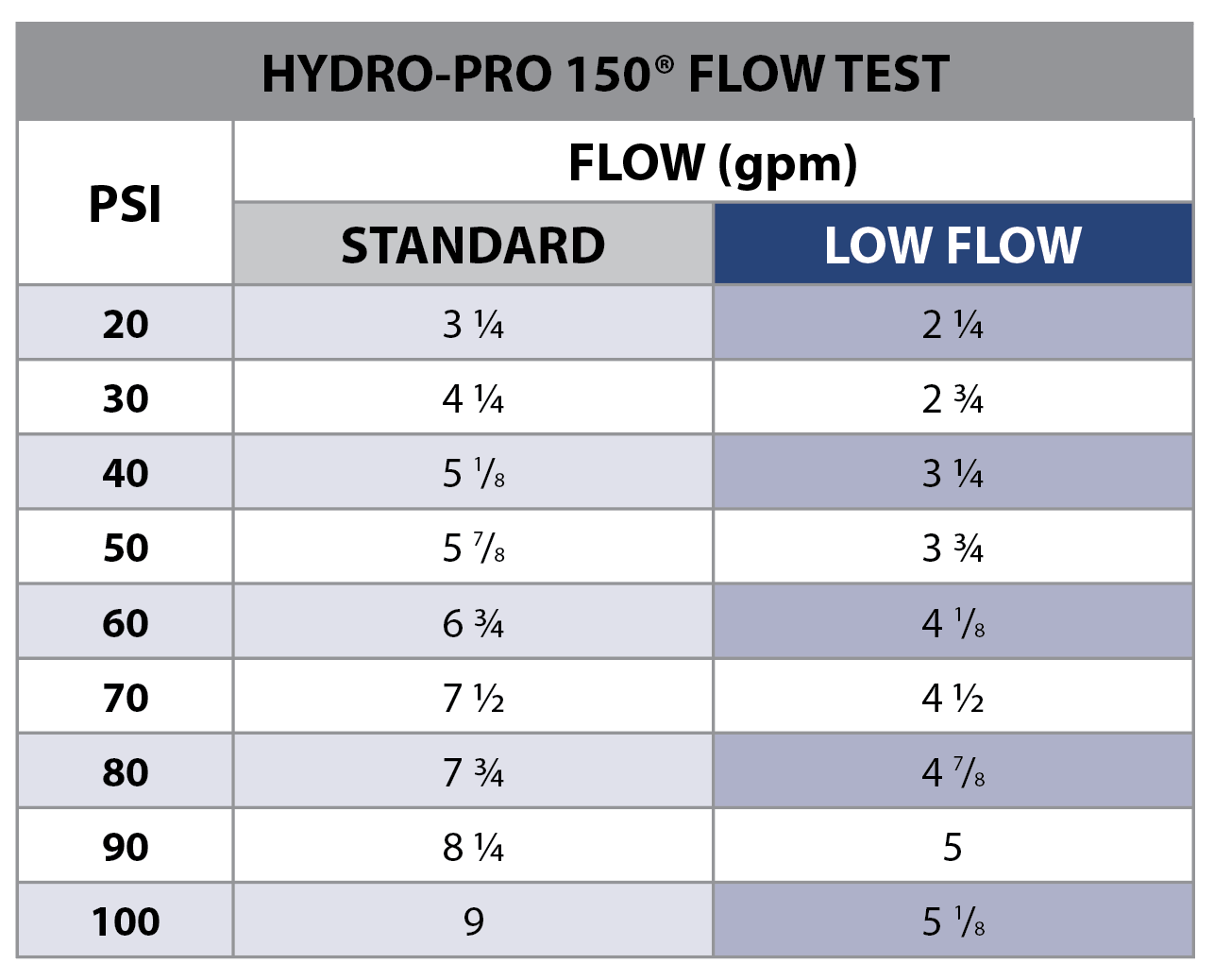 Description
Strahman's water-efficient Low Flow version of the Hydro-Pro 150® nozzle offers all of the same features as the standard HP-150, but almost half the water usage. Still a powerful spray, the HP-150 will accomplish everyday wash down tasks with ease!
The Hydro-Pro 150® Low Flow spray nozzle is constructed with a stainless steel housing for strength and durability, yet this solid, water saver nozzle weighs less than 2 lbs. and is ergonomically designed to reduce user fatigue. In addition to being extremely lightweight, the HP-150 features a patented locking trigger mechanism that allows users to lock in a desired spray pattern without having to maintain pressure on the trigger. It also reduces misdirected spraying. The waterproof nylon cover resists cracks, abrasions and is long-lasting.
Locking trigger maintains spray pressure and reduces hand fatigue
Nylon cover resists cracks and abrasions
Stay cool technology even when hot water (up to 200ºF) is in use
Maximum working pressure 150psi (10 BAR)
Maximum recommended operating temperature (200º Farenheit / 93º Celsius)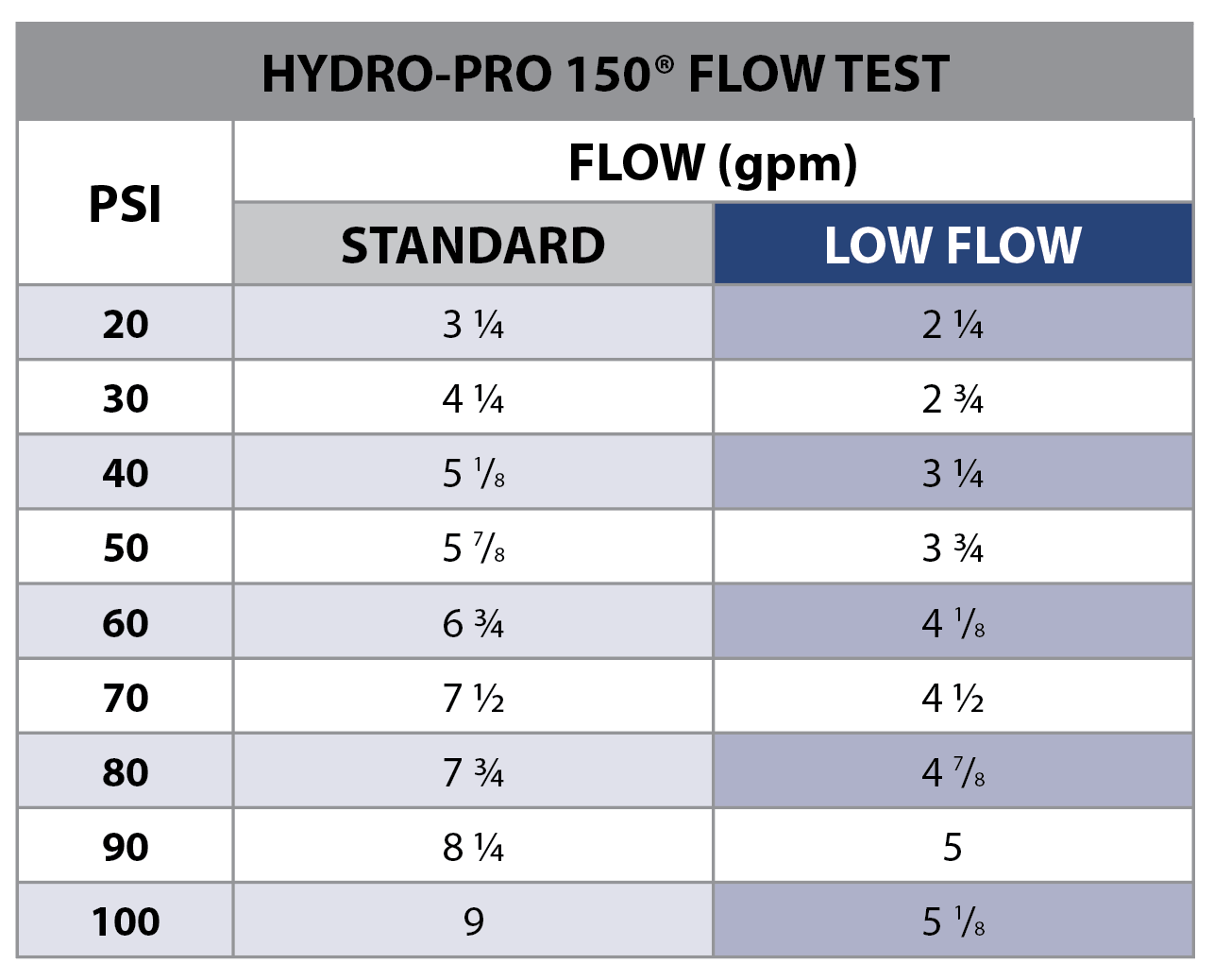 This spray nozzle is available in three colors – black, white or red. Standard or Swivel adapters are available to connect to hoses other than Strahman's hoses. See our standard flow Hydro-Pro 150® Spray Nozzle here.