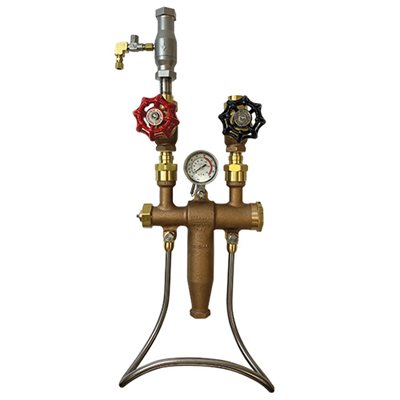 Description
Recover expensive water, sewage, and energy utility costs by improving efficiency and reducing water usage--benefit from a savings up to 20%.
The M-5144TG HE is a high efficiency steam and cold water mixing station modeled after the standard M-5000 TG mixing station. This is a low pressure system ideal for industrial wash down where varying water pressures throughout a plant exist and a greater range of adjustable pressure is desired or where the use of a low flow nozzle is the preferred choice.
Highly efficient and adaptable when used in combination with our low flow water saving nozzles such as the M-70 series or S-70 series and a Strahman hose assembly.
See the attached cut sheet for more information, specs and parts list.